In part one I wrote about the importance of taking care of salvation and the repercussion of not taking care of it. In this part we will review the barriers that oppose or deviate us from taking care of our salvation.
Do not lay up for yourselves treasures on earth, where moth and rust destroy and where thieves break in and steal; but lay up for yourselves treasures in heaven, where neither moth nor rust destroys and where thieves do not break in and steal. For where your treasure is, there your heart will be also.— Matthew 6:19-21
For where your treasure is
Laying up treasures not only refers to the economic trasures but also to material things.The reason is because, where your treasure is will dominate your life. If your treasure is in spiritual things then they will be dominating your life. The level of difficulty of being able to take care of your salvation is determined by the things that dominate your life. Let's look at some things that dominate our life, that could help or harm the way we take care of our salvation.
Holiness
When we speak of holiness here we include prayer, fasting and biblical reading. These three elements help us to have a righteous life before God and therefore it is easier to take care of your salvation. Faith is also included here because faith comes from hearing the word of God and with faith it is easy to take care of your salvation.
Family
The family can be on both sides of the scale, it can help or harm us. When the love of family or from it is based on God we can help each other. Praying for our family instructing them and advise them to follow Christ is a healthy and approved relationship. Otherwise Jesus says in Matthew 10:37 He who loves father or mother more than me is not worthy of me; he who loves son or daughter more than me is not worthy of me; This does not mean that Jesus is envious, but if your love for your family surpasses the love of God, it is a serious problem.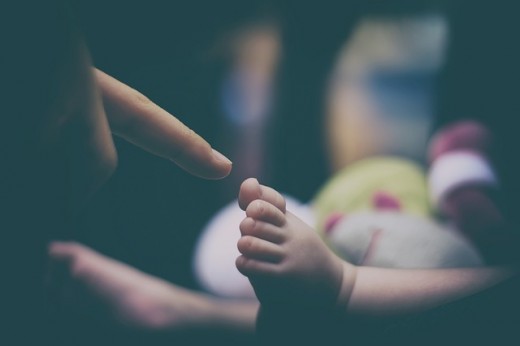 Work
Of course, work is important in our lives, it is what gives us food. Sometimes in our prayers we ask God to give us a job but later we forget who gave it to us. The main excuse for not continuing in the gospel consistently is that our job demands a lot from us. Perhaps the fear of lacking the sustenance of our family is greater than the delight of serving God. We forget the promise of Matthew 6:33.
Everyday things
In these everyday things we can include sports, school, military service etc. All these things are good to do, the problem comes when any of these things take away or reduce the time of worship to God. Fanaticism can not be left out of this category, whether is sports, television programs or video games to name a few. Fanaticism is a weapon that keeps us from taking care of our salvation. Fanaticism redirects our love for God towards the things that cause us to be fanatics.
CONCLUSION
It is very easy to fall into the trap of neglecting our salvation, but we have help not to slip. Just analyze, the people of Israel in the old testament lacked something in their lives to be able to reach the end, the Holy Spirit. The people of Israel of the Old Testament never saw or heard the direct words of our Lord Jesus Christ. And once again there is no valid excuse before God for not remaining firm.
Please follow and like us: